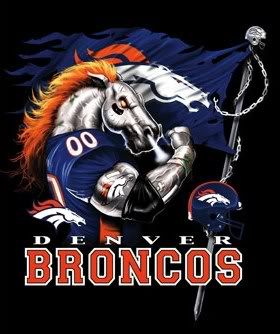 Get an awesome workout while watching the Super Bowl.  Get on your feet and cheer on the Broncos this Sunday in the Superbowl! While our team is giving all they got against the Seattle Seahawks, pull your weight for the Broncos from your living room!
Double your calories burned by doing the exercises for both teams!  All of the below exercises require no equipment and can be done in the comfort of your living room in front of the big screen TV!
1st down = 5 pushups
Extra point = 20 cross body punches
Field goal = 10 mountain climbers
Fumble = 10 pushups
Interception = 20 squats + 20 crunches
Kickoff = 10 Russian twists
Punt = 20 seconds plank
Return = 10 squats
Sack = 10 tricpes dips
Safety = 20 ice skaters
Snap = 5 jumping jacks
Touchdown = 30 seconds quick feet plus 10 burpees
Good luck and Go Broncos!!!